Monday Night Football
Poor Richard's Pub is the perfect spot to catch the Monday Night Football game or any sporting event! We have 11 HD TVs throughout the bar including giant 60 and 70 inch TVs to get you right in the action. On Monday nights during the fall enjoy $1.50 Miller Lite pints plus free hot dogs and peanuts throughout the game. We also have special nights which include a free half time buffet!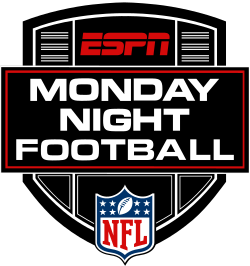 Wing Nights
Every Tuesday and Thursday Poor Richard's features wing night! Our tasty wings are the talk of the town because they are always fresh and never frozen! Enjoy as many as you like for only 45 cents each, dine-in only.
Plus on Tuesdays enjoy $1.50 Budweiser pints all night. On Thursdays from 7:30-midnight crack open a Miller Lite or Bud Lite aluminum pounder for only $2.50!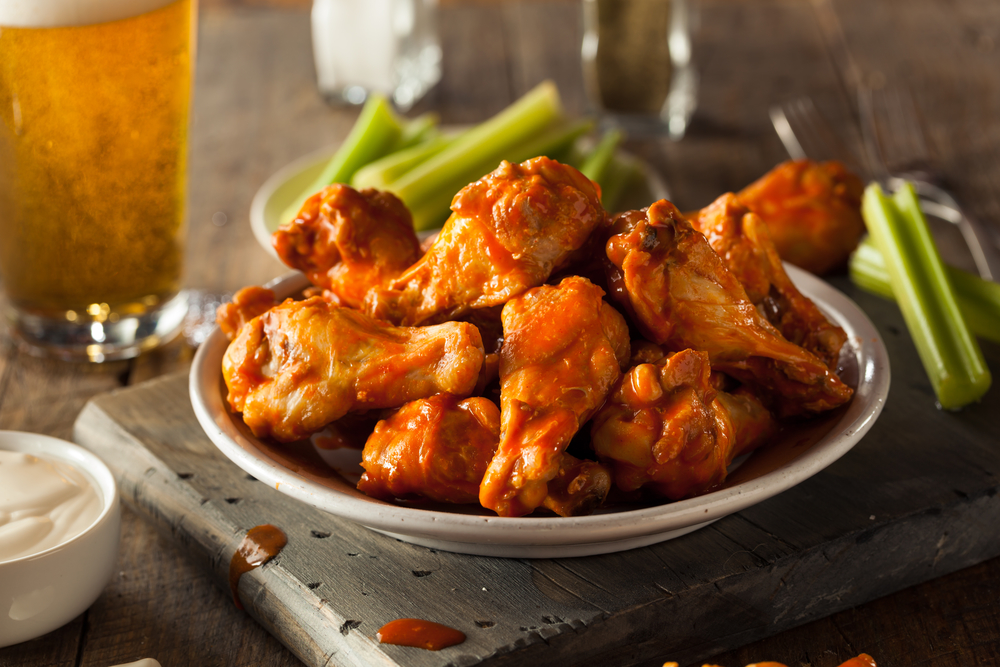 Karaoke Hosted by DJ Honey-Do
For the past 7 years Poor Richard's Pub has been nominated the best place for karaoke by the Electric City Newspaper. We are a hot spot on Friday and Saturday evenings for people to let loose and take control of the mic! Karaoke is hosted by the area's best karaoke DJ….DJ Honey-Do. Stop by and catch the buzz every Friday starting at 8:30pm and Saturday at 9:30pm.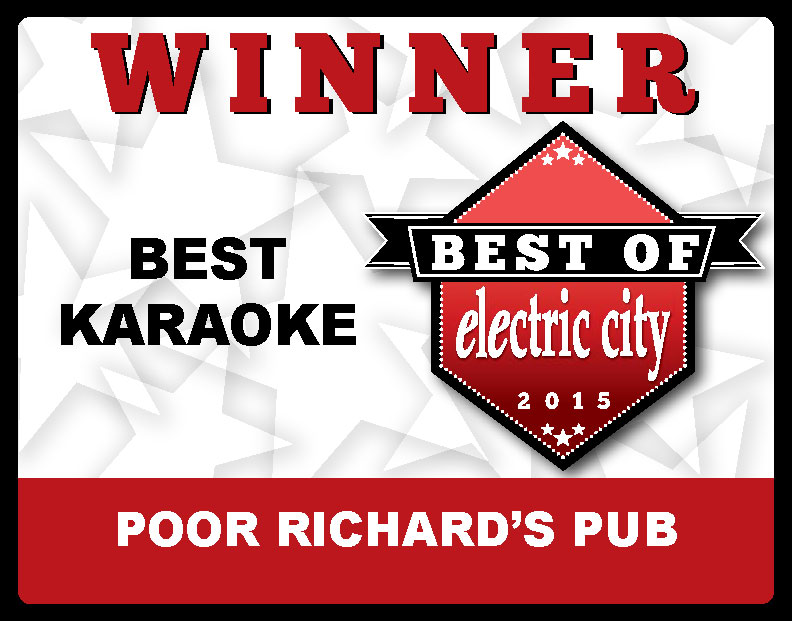 NFL Sundays
We have all the games every Sunday starting at Noon! We feature the Direct TV NFL package as well as games on Comcast. Don't miss any of the games this season. Games which are blacked out locally we carry! Food and drink specials starting at Noon plus free peanuts throughout the games!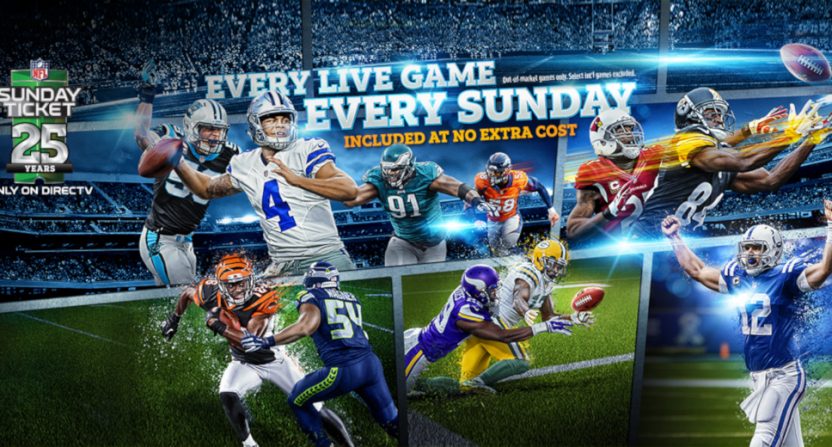 Fun & Games
Feel like a round of golf or darts? We got that! Poor Richard's features Golden Tee Live 2018 Golf plus an internet soft tip dart board. In addition we have a pinball machine plus an internet jukebox. Don't like what we are playing? Take control and choose your own songs using the AMI app on your smartphone.
Try our new PA Lottery Games which include Keno, Fast Play and more exciting games!