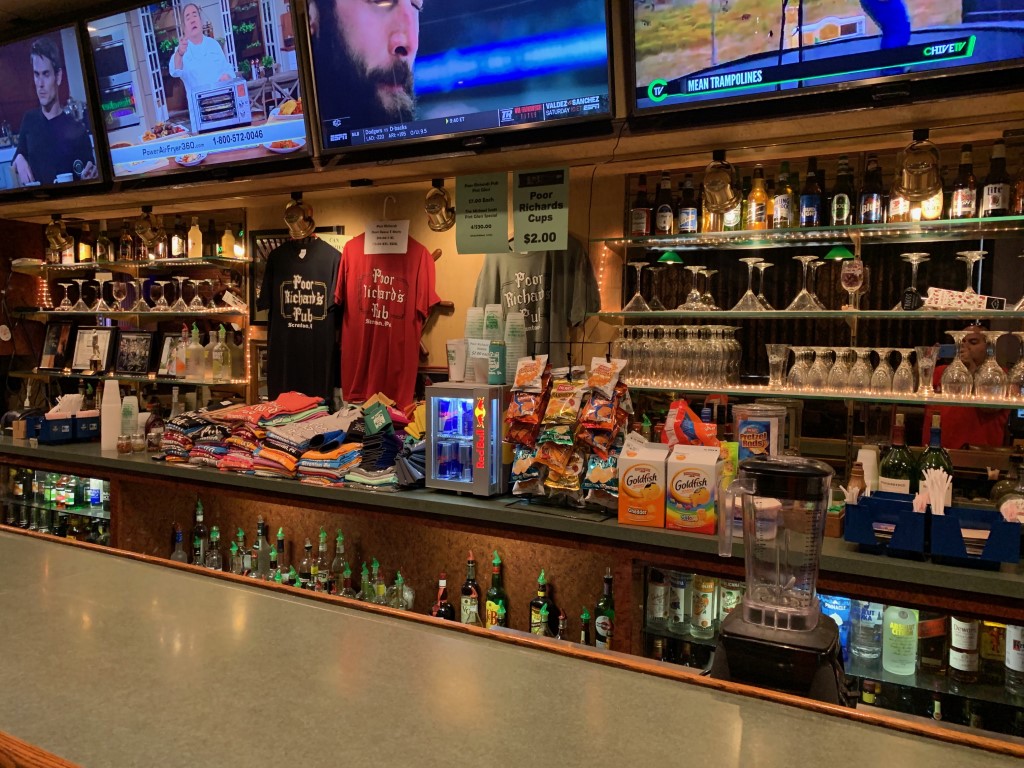 Bottled Beer
On your next visit to Poor Richard's Pub be sure to take a look behind the bar to see our current selection of bottled beer. New arrivals weekly!
Coors Light
Bud Light
Bud Light Lime
Miller Lite
Pabst Blue Ribbon
Yuengling Lager
Blue Moon
Corona
Corona Light
Guinness Black Lager
Heineken
Heineken Light
Labatt Blue
Stella Artois
Angry Orchard
Coney Island Root Beer
Not Your Father's Root Beer
Dogfish Head 60 Minute IPA
Fat Tire
Henry's Hard Ginger Ale
Henry's Hard Orange
Leinenkugel IPA
Leinenkugel Grapefruit Shandy
Mad Elf
Redd's
plus many more!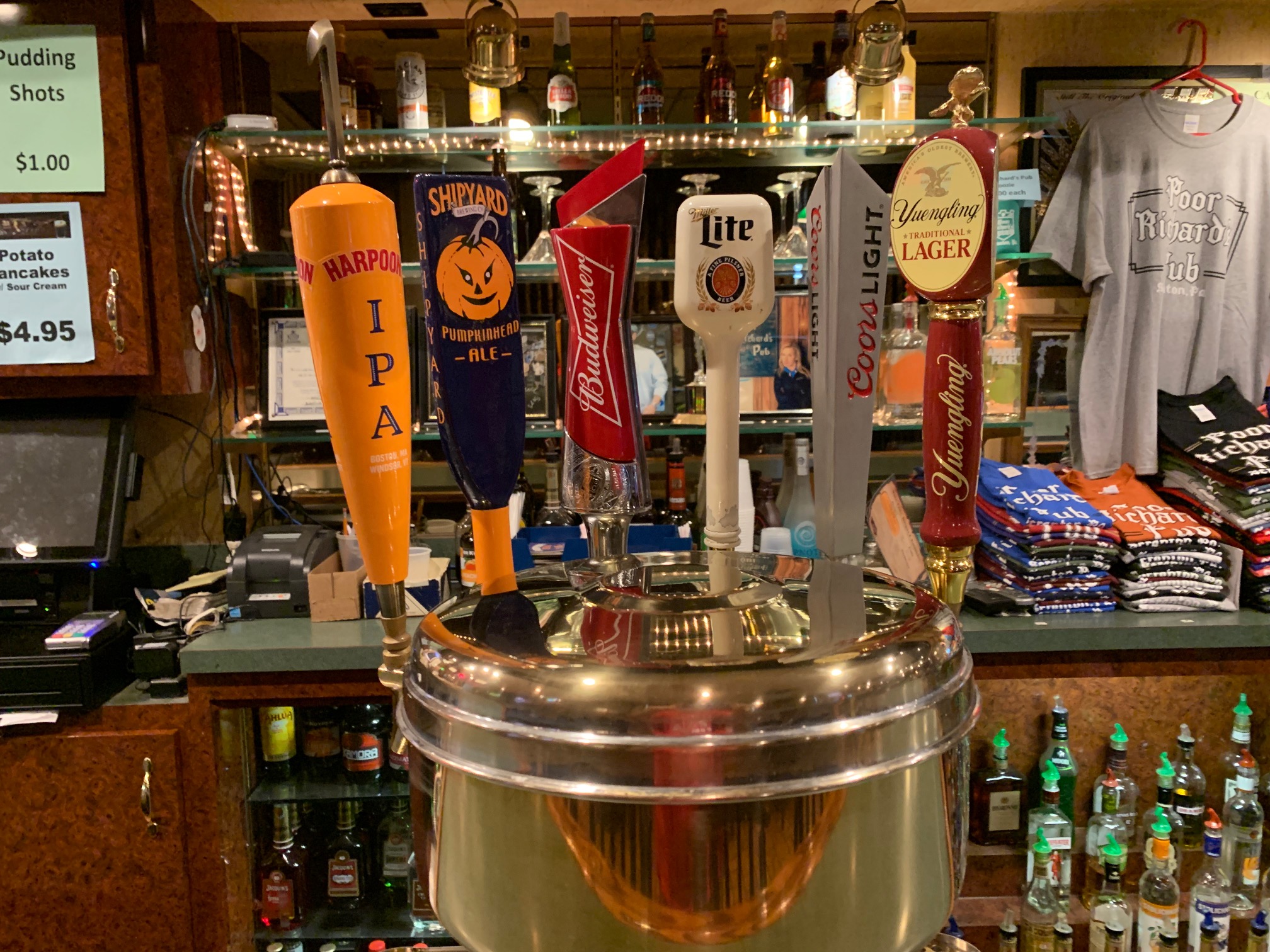 Draft Beer
We feature many of your favorite draft beers at Poor Richard's Pub including a rotating selection of seasonal drafts. Be sure to ask your server about what's new on tap!
Coors Light
Miller Lite
Yuengling Lager
Leinenkugel Rotating Seasonals
Sam Adam's Seasonals
Shock Top Belgium White
Rotating IPA's
Budweiser
Susquehanna Brewing Company